RCD Board member James "Jim" Reynolds passed away at home in Pescadero, California on December 8, 2021, after a life lived to the absolute fullest. James embodied the Renaissance Man: a Wall Street analyst and international business consultant, Peace Corps volunteer, passionate land steward, commune-dwelling hippie, avid hunter, gentleman farmer, faithful Catholic, connoisseur of culture, and director of a local conservation organization. He fit in no boxes. James lived life in the moment, deliberately and without regret, often saying with a smile, "I'm a lucky man;" or "My name is Jim Reynolds and I do what I want." 
Born in New Jersey, James earned his bachelor's degree and MBA from Rutgers University.  Proud to be the first in his family to pursue a higher degree, he was a firm believer in education. Worldly, intelligent, caring, charismatic and debonair, James nonetheless delighted in being a provocateur and instigator of mischief. A generous soul, James was quick to give anything away. 
James was predeceased by the love of his life, his wife Meredith. They met on an airplane in 1964 on their way to serve as Peace Corps volunteers.  They married in 1973 and he followed her to California, arriving in Pescadero in 1976 in their VW pop-top camper after driving cross country from New Jersey, fishing and camping throughout the West.  
James was a global adventurer. He and Meredith lived in New Mexico, Colombia, Puerto Rico, the UK, and Italy. He lived or worked in 12 different countries, including Russia, Botswana, Zimbabwe, and Jordan in addition to extensive immersive travel through all parts of the globe. Self-identified "master of the romance languages," he loved any opportunity to use one of the seven languages he knew. 
James is survived by his devoted daughter Nicole, sister Christine Babiasz (Frank), brother Bob, nephew Francis, niece Tracy, and beloved dog, "Burt Reynolds." Funeral mass will be held at Saint Anthony's Church on North Street in Pescadero at 11am December 17, followed by a gathering at Duarte's Tavern on Stage Road. A celebration of his life will be held at Level Lea Farm on February 1, 2022.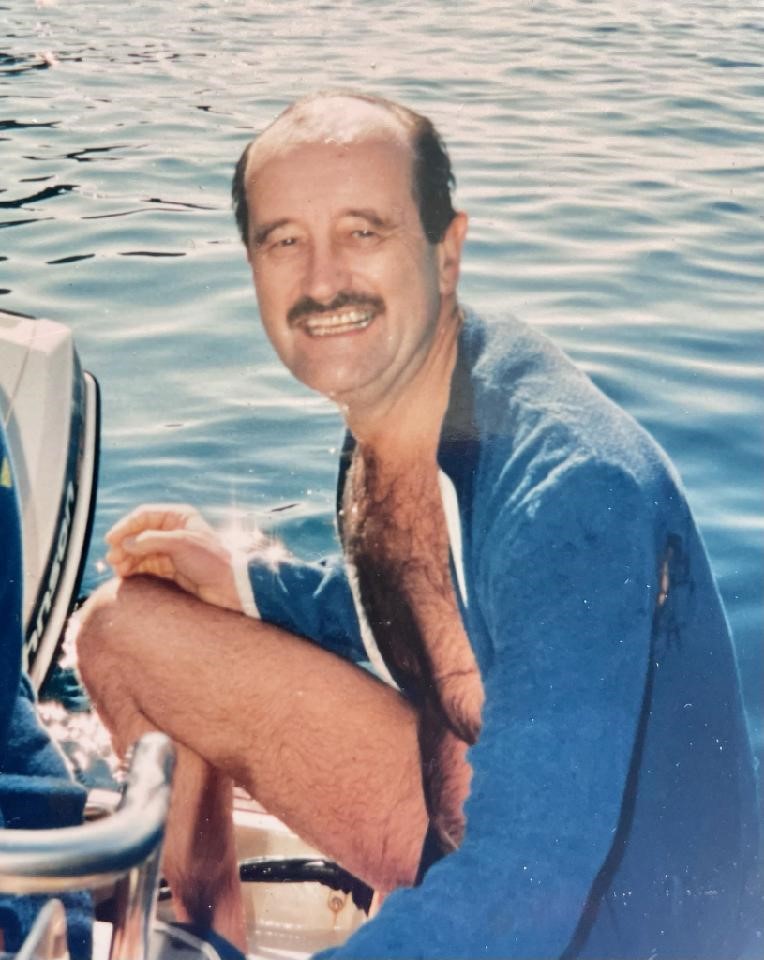 James Reynolds 
February 1, 1941- December 8, 2021