State Water Efficiency and Enhancement Program (SWEEP)
What is SWEEP?
The State Water Efficiency and Enhancement Program (SWEEP) of the California Department of Food and Agriculture (CDFA) is a grant program for California agricultural operations to implement irrigation systems that reduce greenhouse gases and save water.
Eligible system components include (among others) soil moisture monitoring, drip systems, switching to low pressure irrigation systems, pump retrofits, variable frequency drives and installation of renewable energy to reduce on-farm water use and energy.
How does it work?
The grant has a solicitation period in which operations can apply. CDFA will release grant guidelines which explain funding availablility, the application process, and selection criteria. The grant is submitted online through the CDFA's application portal. CDFA's SWEEP webpage shows if they are accepting grant applications, the timeline for the application process, and how to apply.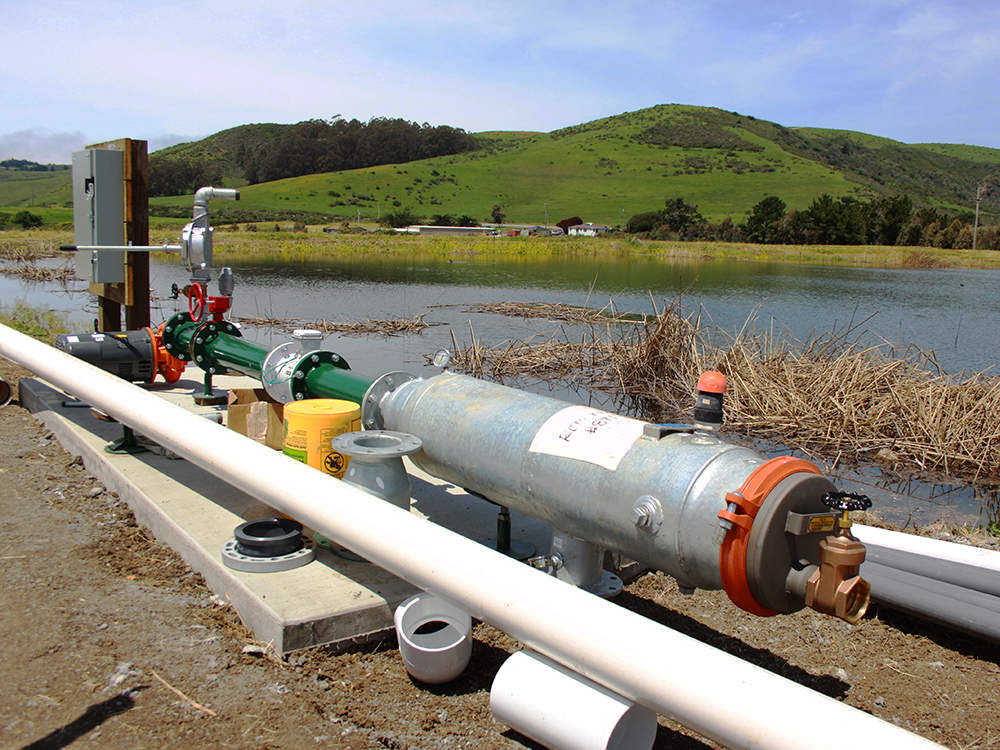 Help the RCD
Make a tax deductible donation today.
Board Meetings
Get the agenda and materials for the next meeting.
Newsletter
Get news and updates delivered quarterly.